Welcome to the world of Frandum
Be ready for a unique gaming experience and to forsake your previous conception of online role-playing games... For in Frandum you will only interact through sentences, words and coloured text, quite like writing your own experience into a book. But another kind of book.
If it is your first contact with the game and/or with a MUD, browse through the various menus, starting with "Discovery" (gee that sounded logical didn't it?).
Foolhardies and experienced players, use the right menu for a quick access to the site's main features or click on the image below to start playing.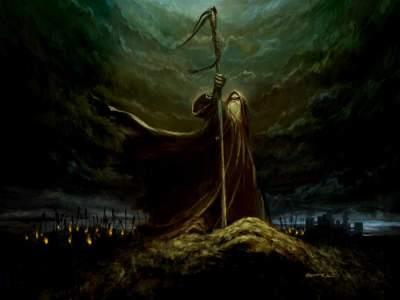 News
05/12/2016: INVENTORY now displays the worst stat among weight and volume for you and the things you carry. As a side effect, your goins now count in the volume you can put in your pockets.

29/11/2016: Warriors and above should redo their spell quests for new magical knowledge.

27/11/2016: Because you demanded it: inventory now regroups items with the same status even in your primary list (not only in your containers).

25/11/2016: Final embers of the revolution: you will now be able to be aligned on your own, though it is still advisable to discuss your choices with Wizards and Spirits beforehand. Read help 13 for more information.

24/11/2016: New commands: HOLD / UNHOLD. Allows you to hold on to something so you don't drop it when fleeing or so you can activate its magic. As a result, two-handed weapons now work when you wear a shield but not if you are holding anything.
World maps


World history


Enter Frandum